About Eddie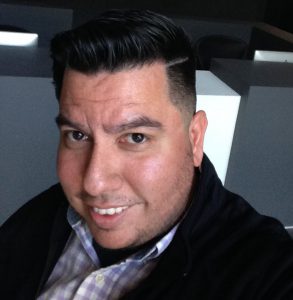 I'm Eddie, a highly motivated full time Internet marketer passionate about what I do!  A veteran Internet Entrepreneur helping & guiding new comers to Internet Marketing on the right path to success.
I have been working in the Corporate World until a few years back when I said enough is enough. Don't get me wrong, I actually loved the people I worked with and actually enjoyed waking up in the mornings to go to work and do what I did.
I went to school for Business Administration and had a Minor in International Business.  I loved being a Branch Manager overseeing the office operations, doing P&L Reports and at the same time doing Sales & Marketing.
However, I saw myself working late hours at night, traveling to all parts of the United States meeting with my clients, traveling overseas to China & Hong Kong having conferences, until one day I kind of stopped in the middle of my busy day and came to realize that I was not spending enough time with my wife and kids.
My son was already 9 years old and my little girl was turning 3 years old, and all I could think of was, where has the time gone!
I told myself, my kids are growing up fast and I'm not spending time with them. My wife and I worked full time jobs and basically, our kids were being brought up by  daycare staffs; I felt that I was not there for them nor to my wife when I was on business trips for days and weeks.
Honestly I felt guilty.
Eventually, my wife and I made the decision to start our lives in a new country, so we packed everything that we had from our home and moved to the beautiful country of Panama.
I felt this was going to be the only way that I was going to be pushed to do something better for my family.  I know, I know…you might be thinking, why did Eddie move to another country?
Well,  I really didn't have to move to a new country, but I really felt that this had to happen.  It wasn't just another turn of the page. I wanted to start something from scratch, start a new chapter in a brand new book.  I felt that by being where I basically grew up and lived all my life was just well, basically just holding me back.
In a nutshell I was in my comfort zone, so in reality I didn't have anything to push me to think outside the box.
Luckily, my wife had the opportunity to work for the same company while working from home when we moved to Panama; however I was still looking for a job.
"The stock market is a no-called-strike game. You don't have to swing at everything,
you can wait for your pitch." — Warren Buffett
I thought to myself that there had to be a better way, a way that I can dedicate more time to my family. That's when I started looking into working from home. I've always had the entrepreneurial mind set, I've always done marketing but never internet marketing, so I started searching online and let me tell you, I honestly was buying any "promise" to get rich quick scheme, software or tools out there. I was pretty much "swinging" at everything that crossed my way just to earn some money online.  All promising the "how to" get rich quick, or the "best way" to earn money online.  After wasting thousands of dollars and seeing really no real results, I was about to call it quits and start looking for an office job, until one night, while still searching for the next big thing on getting rich online, I came across a website.  But this website was different, it was not like the many other scams I've seen out there.
Step forward a couple of months later, I have seen it all.
---
I have experienced a lot within the online world in my search for internet marketing and affiliate marketing…and after joining this website that I found, I wanted to show people what to avoid on all these getting rich quick schemes I have encountered, and provide you with my personal guidance to the right tools that I have learned so that you don't make the mistakes and waste your hard earned money on these  "get rich quick" scams like I did. I would like to help you get started with your online business and have you avoid getting scammed.  I want to help you succeed online through this website I have found, it's a website for entrepreneur minded people like yourself.
If you would like to join me, and start learning how I got started in creating my very own online business and becoming a successful internet marketer, you can check out this website absolutely free by clicking here and start to create your free Starter membership.
This is where I network with others and offer my help each and every day to people like yourself, while providing them with training and courses so that you can start the right way to building a successful online business, even if you already have an online business, here you will find how to increase your online traffic and how to improve your website on easy to follow steps showing you how to generate more sales online.
I don't believe in luck – I believe in hard work. I believe anyone has the ability to achieve whatever they set their minds to, and you'll find in this site the guidance and the only tool you will ever need to be successful in creating your online business and with time and patience it will reward you – take action – and go after what you want in life.
As for me, I've been in the Internet Marketing for some time now, and let me tell you, I work hard to have a descent living and have the lifestyle that I have.  I can say that I have a life that I control, I enjoy, and that I get to spend the way I want, with family & friends.    In my spare time you will find me:
(1) Traveling around the World whenever I want!
(2) Spending time with my family & friends.
(3) Playing sports, like basketball & soccer.  I'm a huge fan of the Panama Soccer Team.
(4) Going to the Gym
(5) Reading the latest technology news and Wall Street journals.
This is basically what I've envision my life to be from the very beginning that I started my journey to online success. It takes a lot of work and persistence and taking actions to the things I've learned.  This for me is very exciting.  I work from home each and every day, and I'm able to make breakfast and drive my two kids to and from school and spend time with them as well with my wife. Hence, the entire goal of my site here is to help you do the same and to avoid the get rich quick schemes.
Again, my name is Eddie.  It's a pleasure to meet you and look forward in working together soon.  Feel free to contact me if you ever need anything.  Drop me a comment below or you can always get in touch with me by joining me on the site that started it all by clicking here.  This is the place were I started and I've learned everything I know about creating a successful and lucrative business online and allowing me to live the lifestyle that I have, working from home and earning money online.
Your friend,
Eddie