Vick Strizheus's Internet Traffic Formula Review
---
Name: Internet Traffic Formula (ITF)
Website: www.internettrafficformula.com
Price: $997 + Upsells
Owners: Vick Strizheus
Overall Rank: 2 out of 5 Stars
What is Internet Traffic Formula
---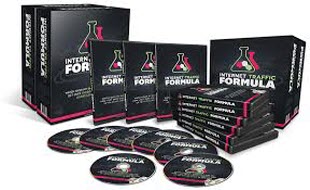 You might of landed to this page because you may be thinking What About Internet Traffic Formula? Can you really make money with this system?  I will be disclosing in this review the pros and cons of this program as well as provide you with revealing information of the author of such business towards the end of this article.  In a nutshell, Internet Traffic Formula is really just a collection of various ways to obtain traffic and the make money online strategies that the most successful in the online business industry have done and keep doing today.
There are a lot of ways out there that will show you how to get traffic and how to make money, especially when you are starting out.
The information overload can get overwhelming and will make it very difficult to know which product really does what they promise it would do.
I can tell from experience that most of those products offering traffic generation don't really work at all.  So you might be throwing out money.
And I would believe the reason you want to get into this business is because you want to make money, right?
The Pros and Cons of Internet Traffic Formula (ITF)
---
Should I Buy Internet Traffic Formula?
---

There was a whole lot of hype, as what you usually see when high ticket products like this are pre-launching.
Vick was able to build this hype by providing four free videos offering some very basic advise on some online marketing strategies.
Is this the next shinning thing? Same old strategies with a different name?
But, before you dive into this system, keep reading below to learn more about my Internet Traffic Formula Review where I'm going to reveal the real truth about this brand new product that has recently been launched and I'll answer some of the most common questions many of you may have…
…Like:
– Does this system actually work?
– Is it really worth the price?
– Who is Vick Strizheus really?
– Is Internet Traffic Formula a Scam?
– What do you actually get once inside Internet Traffic Formula?
– Should you really purchase Internet Traffic Formula?
I would like to disclose that I have personally bought this program and have actually paid the $997 for this system.  I'm sure that the person that sent me the link to this system has gotten his referral commission, but I wanted to give this system a fair review without any speculations.
Mind you, I registered right after the fourth video came out and the Cart came live, not sure if I was in or not for the FREE bonuses I'll discuss later about, as there was no countdown of the limited amount of slots for the bonuses.
I've contacted their support and was told this was going to be confirmed once the "Cart" was closed.
Hope this does not turn out to be one of many of Vick Strizheus complaints!
So let's get into things and right into this product review.
Is Internet Traffic Formula Scam?
---
I'm sure you've fallen on many of the next shinning thing before, and I'm sure you really don't want to fall into it again.
So with that being said, is Internet Traffic Formula Legit?
It might be!
However…
Are these really internet traffic secrets?
The hype and the way they build their targeted audience and the fact that they are charging for this stuff at an extremely high ticket price, it's what might make you doubt this system compared to what you can research for FREE on Google.
The system is like many of them out there.
You can definitely argue that you might be getting valuable information from this system.
Especially from somebody that doesn't know any of these marketing strategies and if you apply everything and I mean everything, then you might, and I want to emphasize "might" have a chance in seeing some success.
It's simply an educational product that allows you to learn how to effectively do paid advertising and get higher opt-in rates and convert, which is the ultimate goal for anyone interested in this product.
As we all know, the top priority for you and your online business is to master Traffic and Conversions.
But I'm definitely sure that you can usually get this information online without paying the high ticket price that Vick is offering.
Internet Traffic Formula Courses – What Do You Get With This Program?
---
Vick will be discussing the 3 Pilars on the whole concept of Internet Traffic Formula as follows:
1. Capture Mastery: Learn Strategy, Psychology & Optimization.
You'll discover how to simplify your lead capture by creating powerful lead magnets and how to not only grow your list but improve your delivery too.
2. Traffic Mastery: Learn how to be Fast, Scalable & Consistent.
Vick himself has said it, this is 2014 kind of stuff, you'll be getting a total of 12 Modules inside Internet Traffic Formula Traffic Mastery.
Module 1: Media Traffic X – You get advanced strategies that the "big boys" utilize to open floodgates of residual traffic and how you can tap into a virtually unlimited supply of hot, targeted, and highly converting traffic.
Module 2: The OPL Method – How to get other people to promote your site and send you their traffic. They claim it's almost like magic!
Module 3: Traffic Agencies – How to "Command" 50, 000+ visitors a day to any site you want. An intro to "Super Agency".
Module 4: The Penny Traffic – How to get laser targeted traffic for as low as a penny per visitor.
Module 5: PPC Traffic – How to get tons of super targeted traffic using the power of Underground PPC.
Module 6: Mobile Traffic – The "Big Wave" traffic. How to tap into mobile marketing.
Module 7: Facebook Traffic X – You get both, Facebook X for Beginners & Facebook X for Pros. You'll be learning how few elite marketers earn as much as $20K+ per DAY using Facebook.
Module 8: Social Media Traffic – How to get a ton of good traffic for FREE. It's free, it's effective and it works like magic according to Vick.
Module 9: Video Traffic – Advanced: How to get tons of traffic and turn yourself into a "celebrity" using video.
Module 10: CPA Traffic – How to leverage the power of CPA Networks to get unlimited leads!
Module 11: Traffic Amplifier – How to virtually triple your leads and sales in the next 7-14 days. According to Vick, this is the "magic dust" that turns 1 visitor into 10 without extra cost or work.
Module 12: Traffic Intelligence – How to strategically uncover new, fresh traffic sources and never depend on anybody for traffic.  According to Vick, this is gold!
3. Conversion Master: You'll learn about Positioning, Communication and Influence.  Now that you have tons of traffic, Conversion Mastery will help you turn that traffic into leads and leads into sales.
Most marketers do not know how to do all of the above in a precise way and in the right order so that you can create the perfect recipe for success and ITF promises that they will show you all of these in the right steps.
Internet Traffic Formula How Much Does It Cost?
---
Let's talk prices for Internet Traffic Formula.
How much are you willing to pay to get all of the above?
Would you pay $25,000?…
What about $10,000?…
Or what about $2,000?…
The above rates may be the rates that Vick's private clients are paying to have Vick teach some of these components to them on a one on one basis. Shame on them for paying such high prices.
However, you can get his entire Internet Traffic Formula system for less than $1,000.
It is actually $997.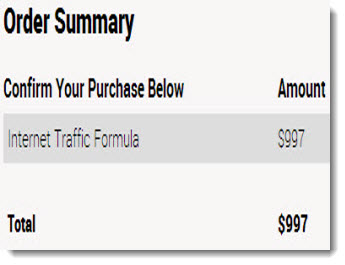 Now as a pre-launch of his system, Vick announced that he is willing to help you out, and for a limited time he'll be  giving out Bonus#1 which is the Super Agency membership free! Which this will cost you $1,000 just by itself if you wanted the Super Agency membership which is separate from the Internet Traffic Formula system.
He is offering also a Bonus#2 which is a Capture Machine Creator free, which by itself will cost you $497.
Bonus#3 Vick will provide an ITF Live Workshop free, which originally is $997.
And finally, Bonus#4 Vick will provide you with a Private Group Coaching absolutely free, which has an original price tag of $10,000.

Now Vick is only giving these 4 Bonuses as part of a limited time offer.
This means that if you do miss out on these offers, you will have a total amount of $12,494 + $997 for the Internet Traffic Formula system.
Which at the end, you'll be looking to have an initial investment of $13,491.
Is Internet Traffic Formula Worth It?
---
Let me be honest with you, if you are willing to spend the high ticket price of $997 and invest in this program plus the Upsells to "see" if it will work for you or not, then by all means go ahead and throw away this money.
You also have to be prepared to pay more than $12,000 if you want to have the other programs they will want you to buy which I've discussed above.
Including the Super Agency so that you can obtain the high quality leads.
Plus additionally, you have to have a good monthly budget to spend on marketing expenses, as you will have to pay this Super Agency per leads or clicks to your Landing Page or website.
That's a whole lot of plus, plus and pluses.
But again, if you have that kind of dough laying around, then it is up to you if you want to go for it.
If not, you can still get all of this information absolutely free by searching on Google on how to get traffic and how to make money online.
If you want to simplify this and obtain absolutely free the single greatest step-by-step from newbie all the way to advance training program under one roof I've ever seen, then , Read about my #1 Top Rated Product Here!
Is Internet Traffic Formula The Right Product For You?
---
Internet Traffic Formula is purely based on paid advertising strategies, obtain good conversions and obtain higher opt-in rates.
If you're a Newbie to this whole Internet Marketing thing and don't have the budget to pay for paid advertising, then this system is NOT going to be for you.
Keep in mind, you must pay the $1,000 to be a member of the Super Agency and once a member, you must pay additional for these high quality buyer's list, and not to mention, paying additionally for your PPC campaigns, etc.
Now if you do have a decent budget for paid advertising each month, then you will have several tools that may or may not increase traffic to your site which if done right you might get people to opt-in to your list, however nothing is promised or guaranteed that the opt-ins will ever buy from you.  So at the end, you just may be throwing your money away.
Will Internet Traffic Formula Work?
---
Just a handful of testers of the ITF system had more than the average results.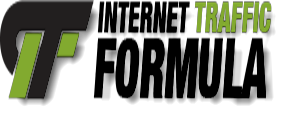 This was of course due to the fact that again, it was done by just a handful of people.
But my issue is this…
When Vick finally let's the word out on the release of Internet Traffic Formula to the general public, this will mean that you are going to have thousands of people now doing the exact same thing that you will.
All of which will be applying the same strategy.
With time, these strategies that you will find inside Internet Traffic Formula will start loosing effect.  So if it was me, I sure would NOT spend a dime on a system like this.  To much risk in my book.
Vick Strizheus Convicted Felon?
---
Research a bit more on Vitaliy Strizheus. Especially if you might be considering in giving him your hard earned money for an opportunity to try ITF.
Would you take the risk?
Vick at the end served 90 days in prison and 5 years probation in 2009 for insurance fraud.
Vick is also linked to the Big Idea Mastermind which is just an extension of Empower Network.
I strongly suggest you do your research before you give your credit card information to someone with a fraud record.
Review Summary Of Internet Traffic Formula…
---
Name: Internet Traffic Formula (ITF)
Website: www.internettrafficformula.com
Price: $997 + Upsells
Owners: Vick Strizheus
Overall Rank: 2 out of 5 Stars
Tired of Expensive Systems like ITF? Read about My #1 Top Rated Review by Clicking Here!
Please leave your comments below, if you have a personal review/complaint about Internet Traffic Formula in the comments section below.  Thanks!

Your friend,